
PERSONAL INJURY
If you're hurt, we can help.

ESTATE LITIGATION
We'll fight for your assets.

PROBATE
We guide you through the entire process.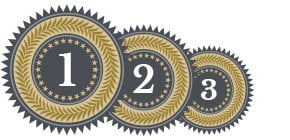 The award winning lawyer you need!
The Law Offices of Mark D. Rosenberg cares deeply about helping clients prepare for and manage difficult legal situations. Whether you have been injured in a car accident, are suffering from a catastrophic brain injury, have been bitten by a dog, or have sustained any other kind of injury and are seeking the financial compensation you deserve, we will apply our extraordinary skill, passion and integrity to every client and every case. Count on us to hold your hand throughout the entire legal process. Your case will never be handed off to a lawyer you haven't met and you'll always know exactly what's going on.
Call us today. First consultations and case evaluations are always free.
 
Call us today so we can get started!
If you've been hurt, we won't rest until you've received just compensation.
Serious car crash
Brain injury
Dog bite
Slip and fall accidents
Car/Truck/Motorcycle accidents
MY PRACTICE AREAS
Car/Motorcycle/Truck Accidents

WHAT MY CLIENTS SAY:
Great result!



 



 



 



 



Mark was fantastic at explaining and guiding me through the legal process after my injury.  On top of that he was able to get a great result for my case!

Excellent service.



 



 



 



 



Very personable and easy to communicate with. Highly highly recommend!

Always responsive!



 



 



 



 



After searching for a personal injury lawyer for weeks, we found Mark to be one of the few honest attorneys who really looks out for clients' interests. If we ever get into a car accident again I will definitely call Mark!
REQUEST A FREE CONSULTATION